Moving Towards Gender Equitable Public Transport Operations in a Post-COVID World
Moving Towards Gender Equitable Public Transport Operations in a Post-COVID World
Sonal Shah, the Founder of The Urban Catalysts and Executive Director of the Centre for Sustainable and Equitable Cities, joined us for our seminar series on 21st September 2023 to discuss the impact of COVID-19 on the mobility of women workers in the informal sector.
Shah presented an interesting study conducted by their organization in 2021 which is titled as "Moving Towards Gender Equitable Public Transport Operations in a Post-COVID World." The key points of the discussion are given below.
She laid down the context of the study by highlighting the impact of the pandemic on women which is as follows:
Fall in income
Increase in care work in household
Increase in domestic violence
The study aimed to-
To provide evidence and fast-track knowledge uptake to understand the impacts of COVID-19 on resource-poor women's mobility
To inform policy guidance and response by low and lower-middle countries in addressing gender equity, safety, and personal security in public transport
To deep-dive in Delhi with learnings for cities in South Asia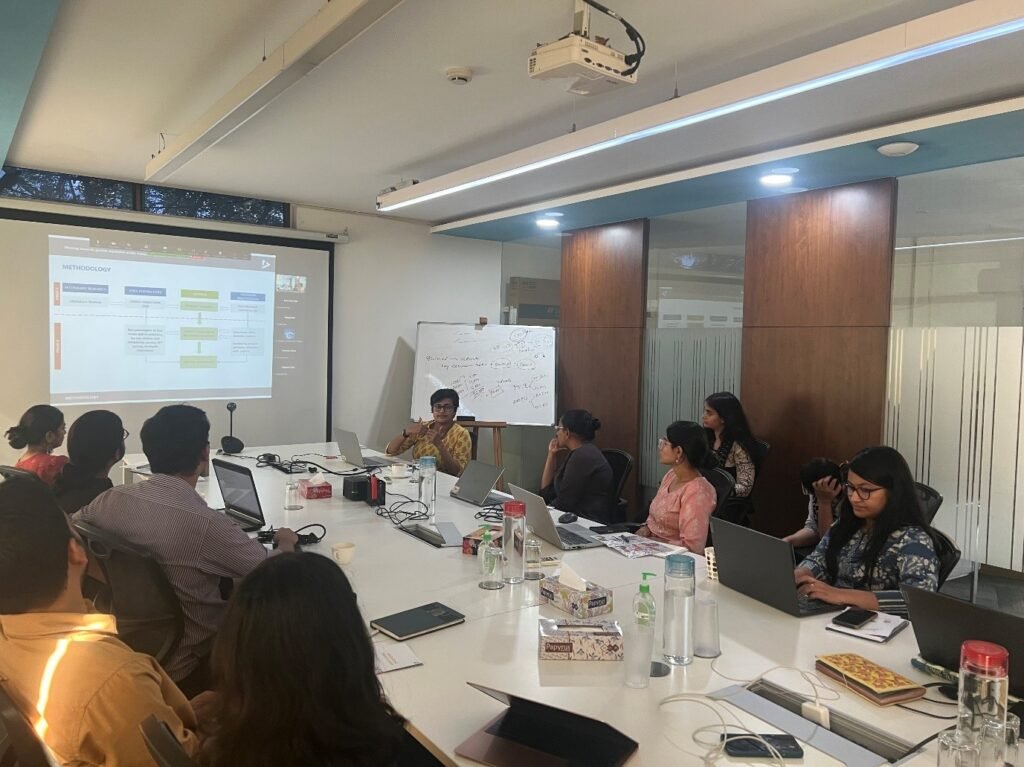 Methodology Adopted in their study
Rapid literature review: They studied the impact of COVID-19 in selected cities – Dhaka, Lahore, Karachi, Kathmandu
Roundtable: They compared similarities in the impact of COVID on the mobility of women workers in the informal sector across cities
Key Informant Interviews: They talked to transport experts from the government, multi-lateral development banks, think tanks, etc.
Primary survey: They conducted with 800 women workers across different settlements in Delhi
Lastly, they disseminated the recommendations to key informants and roundtable participants
The primary survey of the study identified resource-poor women (RPW) in Delhi. Their profile was as follows:
65 percent of RPW did not receive any formal education;
Only 10 percent have access to smartphones;
84 percent of RPW do not own a vehicle
The findings highlighted by Sonal in their study are as follows:
About 79 percent of RPW did not work in the 68 days of lockdown and lost an estimated INR 754 crores across Delhi; RPW travelled 20 percent less as compared to pre-COVID times; shared paratransit (IPT) is the next preferred mode of transport because of less waiting time.
Concerns while traveling: Reserved seats were not enforced in the bus; the driver did not stop the bus for women passengers due to free service; rash driving and over-crowding in IPT.
Women e-rickshaw drivers suffer a loss of INR 5000 due to safety, household, and care taxes. They operated in routes closer to their homes and earned lower revenues than men.
The recommendations disseminated by them to the roundtable participants and technical experts to complete the loop are as follows:
A model that subsidizes the purchase of commercial assets and provides support from membership organizations.
Creation of a mechanism for complaint that is not necessarily based on smartphones. Having coordinated responses to complaints across different modes of transport at the command-and-control centre set up by the transport department.
Need for multi-modal subsidy for RPW
Increase electric vehicle adoption amongst RPW, reservation of parking spaces at metro stations, and waive parking fees for women e-rickshaw drivers.