WEBINAR
THE POTENTIAL IMPACT OF COVID-19 ON
WOMEN'S LIVELIHOODS IN INDIA
Friday, May 8, 2020, 5.30 - 7.00 pm (IST)
The panel discussed how women's work and livelihoods in India may be impacted by the COVID-19 pandemic. Prof. Mehrotra shared insights from his new book on reviving jobs, and what it would take to create employment opportunities for women in a post COVID context. Ms. Jhabvala brought to the panel valuable insights emerging vis-a-vis the impact being felt by women in the informal economy, such as those who work as domestic workers, construction labourers and street vendors. Prof. Agarwal discussed crucial aspects about a long-term approach to dealing with the crisis, with an emphasis on regenerating livelihoods.
Missed the webinar? Don't worry!
Here is the recoding from the webinar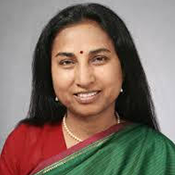 Bina Agarwal
Professor of Development Economics and Environment at the Global Development Institute, University of Manchester
Renana Jhabvala
President, SEWA Bharat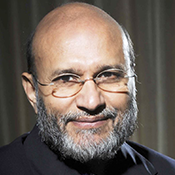 Santosh Mehrotra
Professor of Economics and Chairperson, Centre for informal Sector and Labour Studies, Jawaharlal Nehru University
Soumya Kapoor Mehta
Head, IWWAGE
Soumya Kapoor Mehta leads IWWAGE's efforts to generate, leverage, and synthesize evidence on women's economic empowerment. Soumya has an experience of nearly 18 years in the development sector, spanning research around gender, women's empowerment, poverty reduction strategies, social inclusion challenges and policy levers to alleviate them around the world. Prior to joining IWWAGE, she was working as an independent policy advisor for the World Bank, UNICEF, the Government of India, the Centre for Policy Research and the Self-Employed Women's Association (SEWA), helping these institutions mainstream inclusion and gender issues in their research and projects ranging from investments in women's collectives (NRLM), to sectors such as water, agriculture, infrastructure, urban development and environment and climate change. Soumya has a Tripos Degree from the University of Cambridge in Economics and a B.A. (Hons.) in Economics from St. Stephen's College, Delhi University. She has also been a Visiting Fellow to the John F. Kennedy School of Government, Harvard University.