IWWAGE promotes, synthesises, and generates evidence on "what works" for women's economic empowerment in India.
RESEARCH & ANALYSIS
Lead and support research and analysis geared towards systematically improving women's economic empowerment outcomes.
POLICY ENGAGEMENT & ADVOCACY
Engage and collaborate with policy-makers, advocates, champions, and influencers, who are actively involved in accelerating women's involvement in the Indian economy.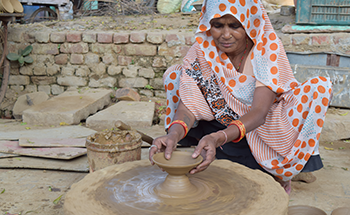 BUILDING & TESTING INTERVENTIONS
Develop proof-of-concepts by testing gender-transformative interventions with policy and scale-up potential, with a focus on women's empowerment collectives, and strengthen women's digital capacity for information sharing, skilling, and communication.